Click on a thumbnail to see the full picture.
2018
December 16th – Carol Service & Nativity
A few shots of the young people towards the end of the Nativity (not very good as it was dark and they were moving!)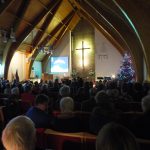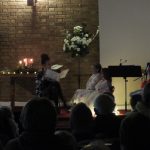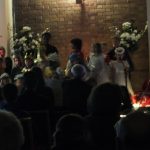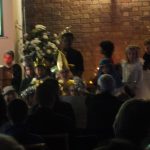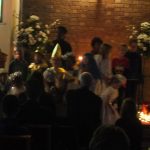 December 9th
We were reminded that our children and young people are a gift from God and this was illustrated for us.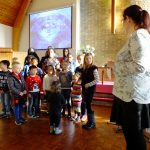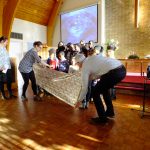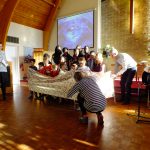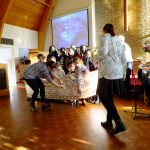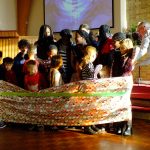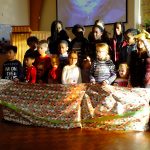 December 2nd – Toy Service
We bring toys which are received by the Town Mayor on behalf of social services for distribution to local families in need at Christmas.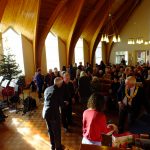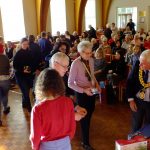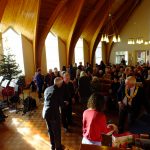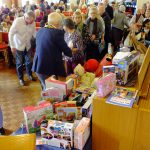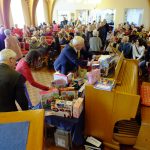 November 11th – Remembrance 100
Our Remembrance Poppy Cascade in honour of the fallen, but especially those whose names are inscribed on our Memorial Stone.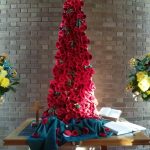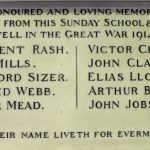 October 21st – Pioneer Commissioning
Charmaine Slade was commissioned as the very first Methodist Pioneer not just from this District but from the whole Methodist Connexion.
Charmaine with Rev Barbara Garwood (Deputy Chair of District) and Rev Peter Goodhall.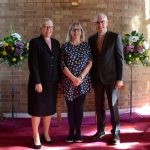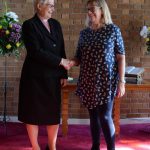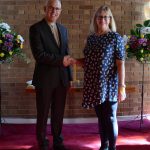 Charmaine with Senior Church Steward Jacqueline Stewart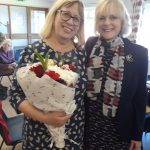 October 7th – Harvest Festival Gifts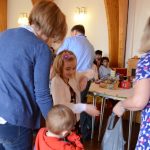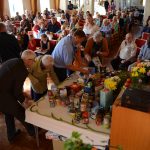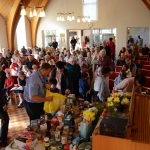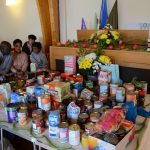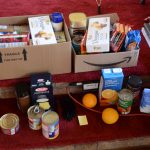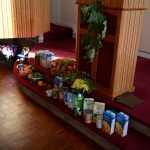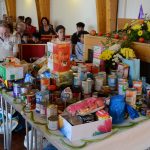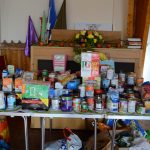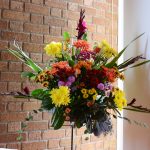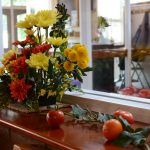 The Prayer Sunflower – the petals are post-it notes with prayers on.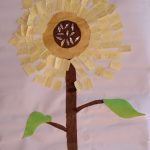 Harvest Lunch – a veritable feast! Thanks to Dave R, Mike W & Mick E for all their hard work in preparing it.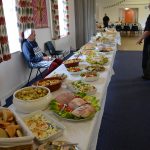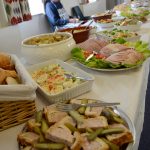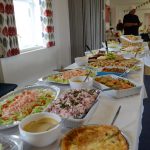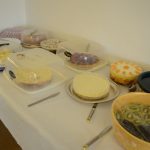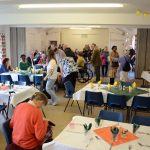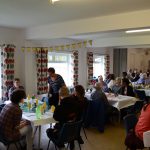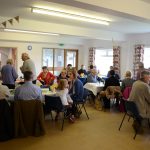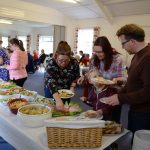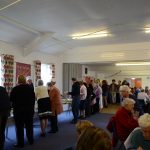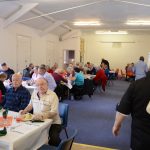 Farewell presentation to Captain Andrew & Gemma Payne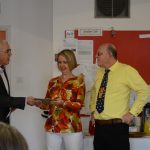 June 24th – Youth for Christ Celebration Roadshow
The strawberry laces game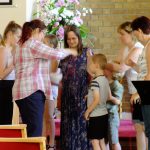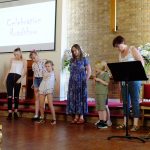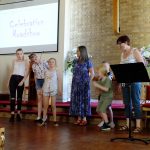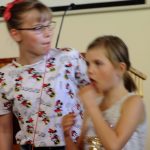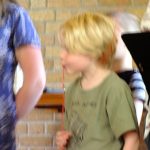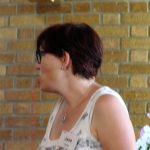 The ping pong ball game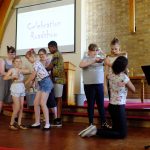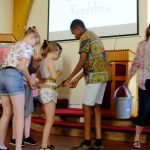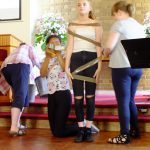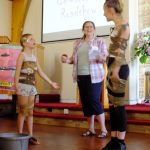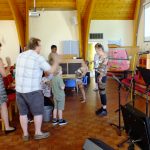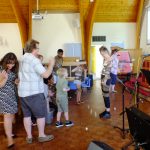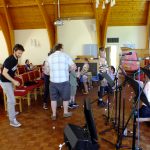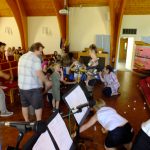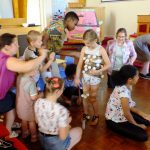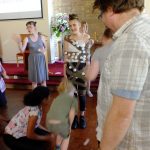 Car Pool Testimony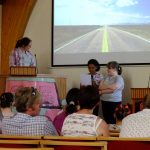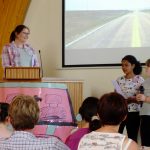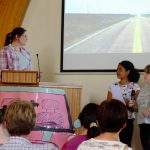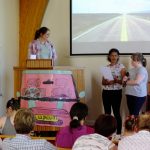 The new logo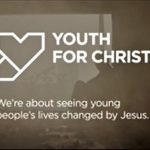 June 17th – Ability Sunday
Members of our Lantern Group for adults with learning disabilities led the service.
The pieces of wool representing us all joined together – they are being knitted into a scarf, picture when it's done!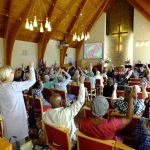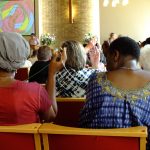 Share and Prayer time.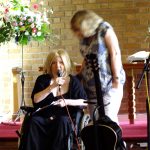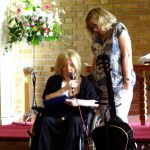 Drama – The Crowd, all wearing hats!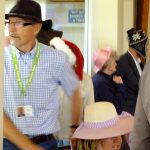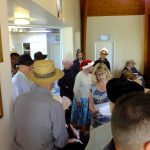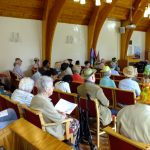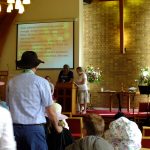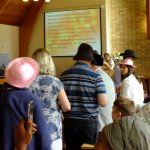 Zaccheus in his sycamore tree.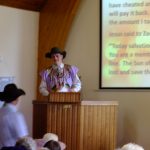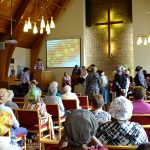 Jesus speaks to Zaccheus.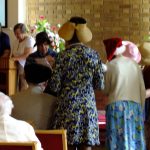 Singing "The Father Himself loves you" to each other at the end of the service.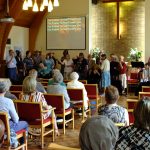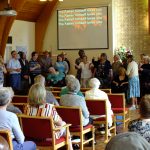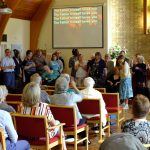 April 1st – Easter Sunday
Decorating the Lenten Cross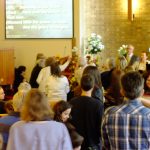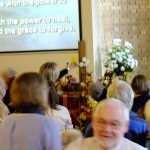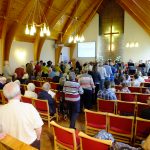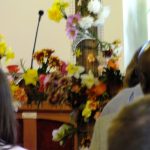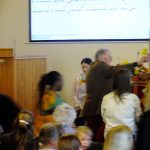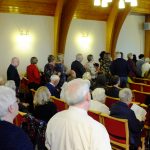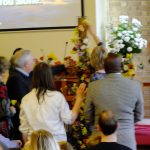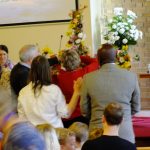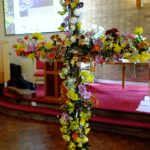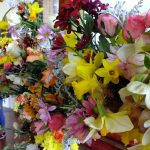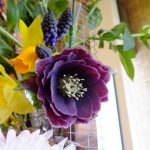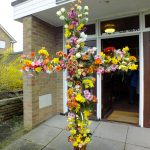 The children investigate the 'empty tomb'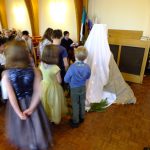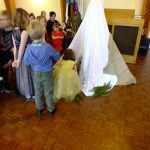 March 30th – Good Friday Walk of Witness and service following, with prayers on post-it notes on the cross – and of course the hot cross buns!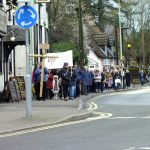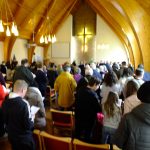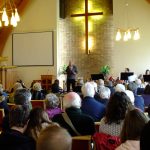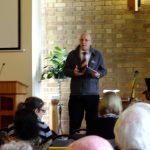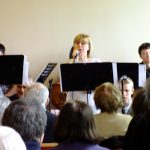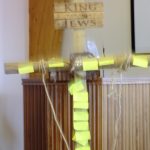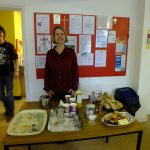 March 25th – Palm Sunday procession – complete with donkey!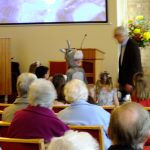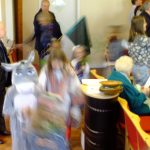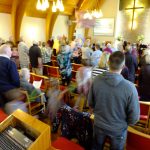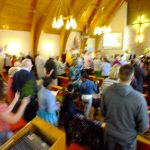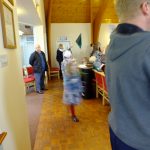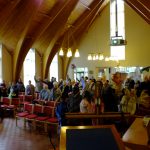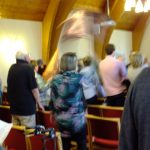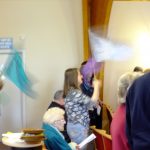 2017
December 3rd – Toy Service with the Mayor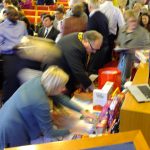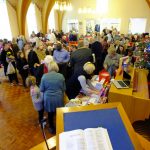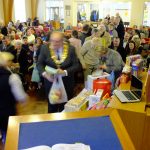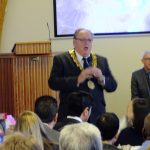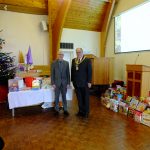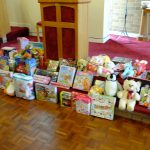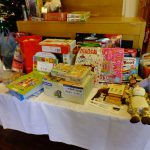 October 8th – Harvest Festival and Harvest Lunch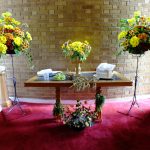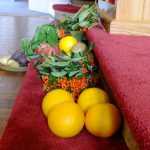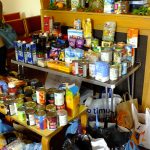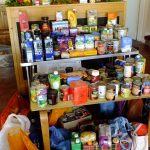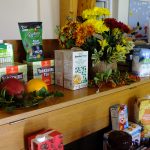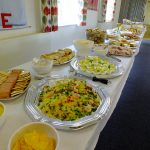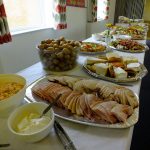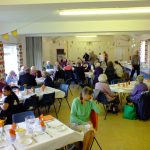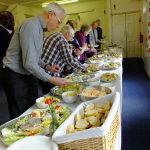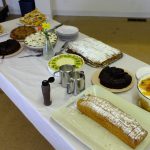 September 10th – Sunday Club Anniversary
What the young people created over the summer to illustrate God's Superheros: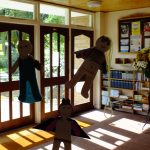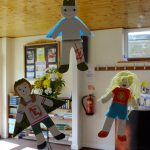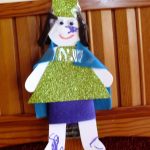 Esther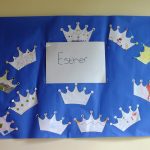 Daniel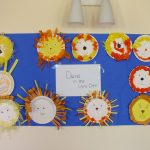 Samson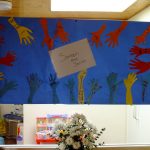 David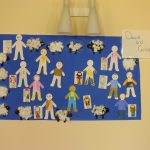 September 3rd
Miss Thelma Mills is presented with her Long Service Certificate by Rev Peter Goodhall, to celebrate 60 years of being a Methodist Local Preacher.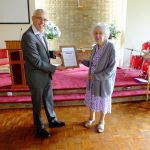 and cutting her celebration cake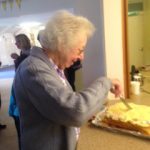 June 20th – 30th Anniversary of the opening of Next Door, our coffee/book shop and drop-in centre.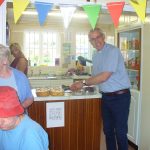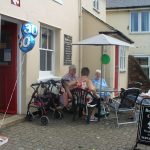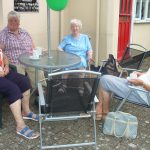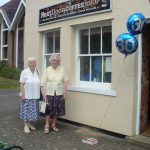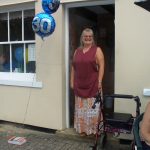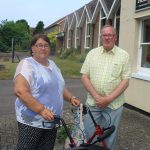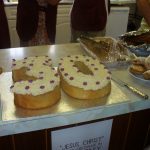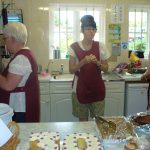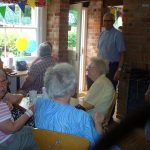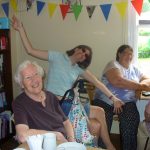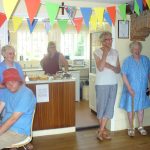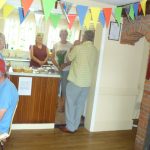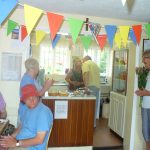 June 18th – Official opening and dedication of The Loft, our new upper room in the church hall, by Rev Julian Pursehouse – Chair of the East Anglia District. The room will mostly be used for young people's activities.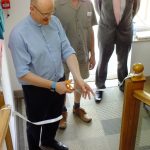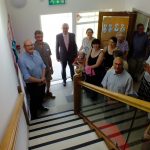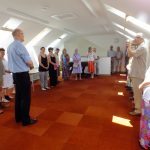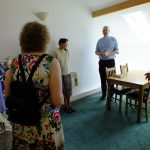 May 27th – Cake sale for Christian Aid, about £100 raised!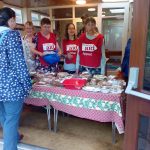 April 16th – Easter Morning!
The congregation decorate the Lenten Cross with flowers to celebrate the resurrection,  having removed the symbols of Christ's betrayal and crucifixion.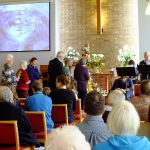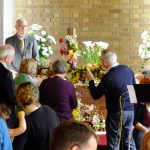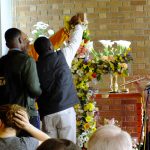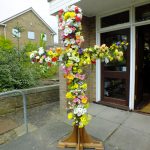 The children make an Easter Garden.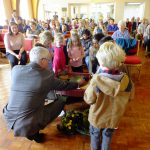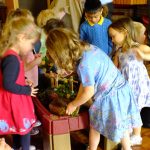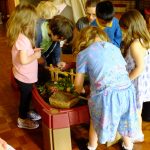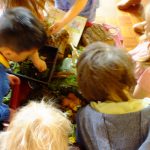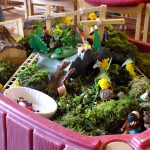 2016
December 4th – Toy Service
The congregation donate new toys to be distributed by Social Services to less fortunate children around the town.
The Town Mayor, Councillor David Roach and his wife, received the toys on behalf of Social Services.
Two of our young people were wrapped as gifts to illustrate giving of ourselves.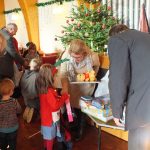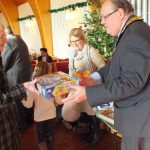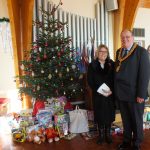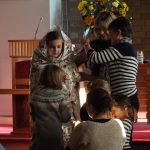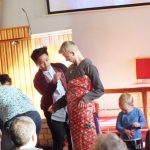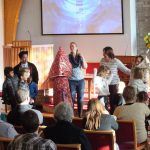 December 2nd – Christmas Shopping Night
We put on two tableaux showing a traditional Nativity scene and how it might look in these times.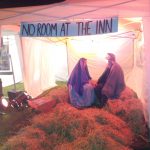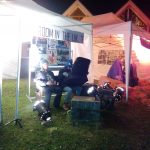 September 11th – Sunday Club Anniversary Service
Some of the things the children and their leaders made over the summer for this service about Noah and the flood.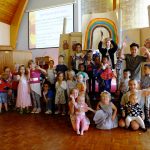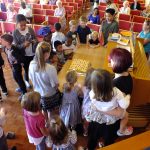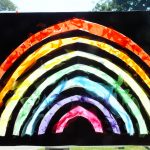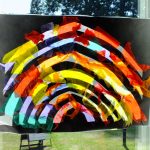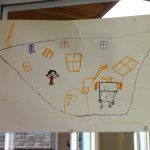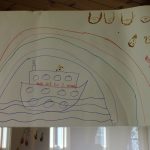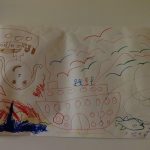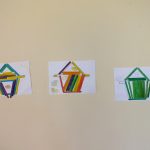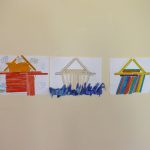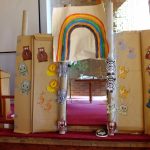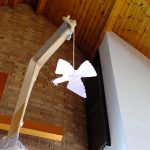 March 26th – Find the Sheep and Messy Church event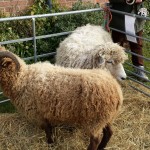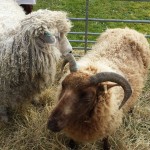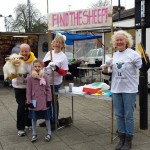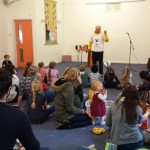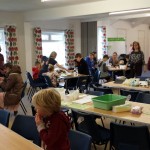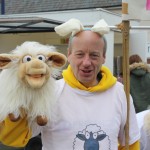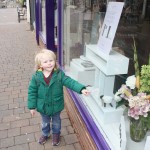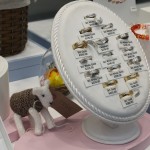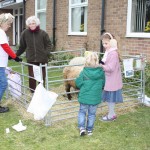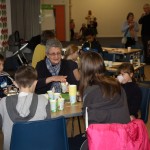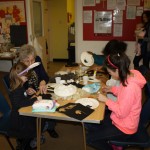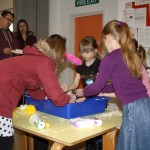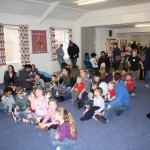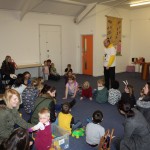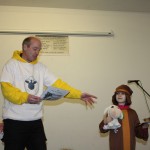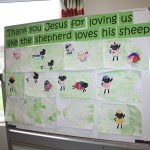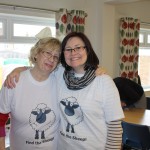 March 4th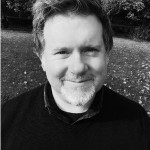 Celebration Service for the life of Rev Michael Etheridge
2015
December 24th – Crib service with Christingles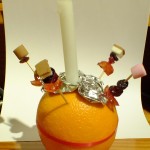 December 6th – Toys donated at the annual Toy Service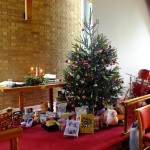 December 4th – Outreach at the Family Christmas Night: giving away hot fruit punch, mince pies & 'goody bags'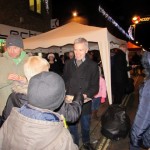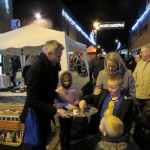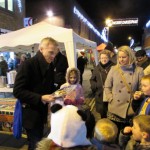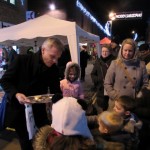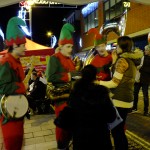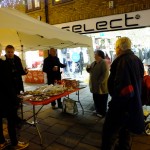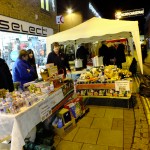 October 4th – Harvest Festival: gifts donated were given to Jimmy's Night Shelter in Cambridge; we also enjoyed a good lunch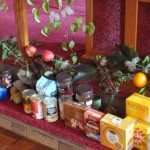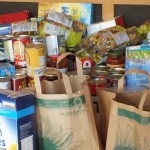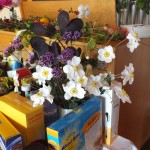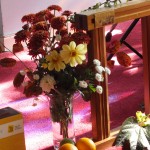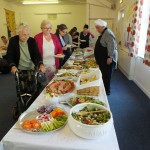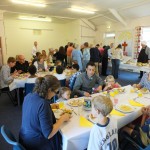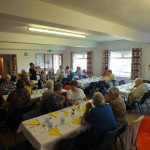 June 27th – Outreach on the Recreation Ground: giving away cakes, biscuits & drinks, with activities for little ones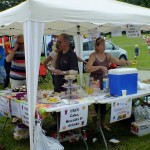 March 6th-8th – Church Weekend Away at High Leigh Conference Centre, Hertfordshire