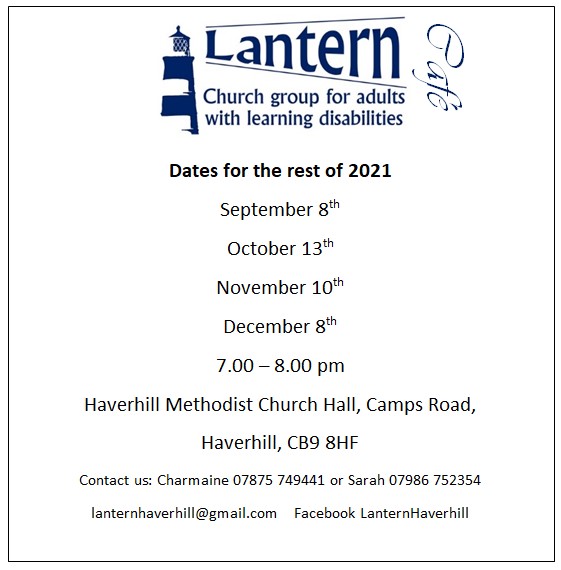 The Lantern Café enjoy sharing conversations and friendships, with home made cakes and drinks. Occasional music, drama and craft sessions.
Everyone is welcome here!
Contact Charmaine 07875 749441 or Sarah 07986 752354
Email: lanternhaverhill@gmail.com
Find us on facebook or follow us on Twitter @LanternHaverhill
2019
April 11th – Members attended a craft night at Snobby Eddy's.